Make the Most of Your Solo Trip to Asheville with this Step-by-Step Guide
Asheville, located in western North Carolina, is a destination that has gained popularity among solo travelers in recent years. This charming town is known for its natural beauty, artistic vibe, and outdoor adventures.
Whether you are looking to visit Asheville for a relaxing spa day or an adventurous hiking trail, this unique city has something for just about everyone, no matter what your's your cup of tea. In this article, we will share the best things to do in Asheville solo. Let's take a look at the best Asheville things to do alone.
Is Asheville Solo Traveler Friendly?
Let's face it- many of us have probably been hit with a "Romantic Asheville" social ad every now and then, especially when fall time comes around. And it makes total sense: Asheville truly is one of the best destinations for couples looking for a romantic getaway in the country, let alone the world.
But that doesn't mean that Asheville is off-limits for my solo folks! On the contrary, Asheville is an absolutely amazing city for solo travel, especially if you're in the mood for a nature and self-care retreat.
Let's take a look at some of the best things to do in Asheville for the solo traveler. You'll find that many of the made-for-two experiences are equally enjoyable when done on your own, making it the perfect destination for a solo vacation.
Visit The Biltmore Estate
The Biltmore Estate is the mansion that makes us all wish we had been born into wealth. To say it's a mansion on another level just doesn't do it justice.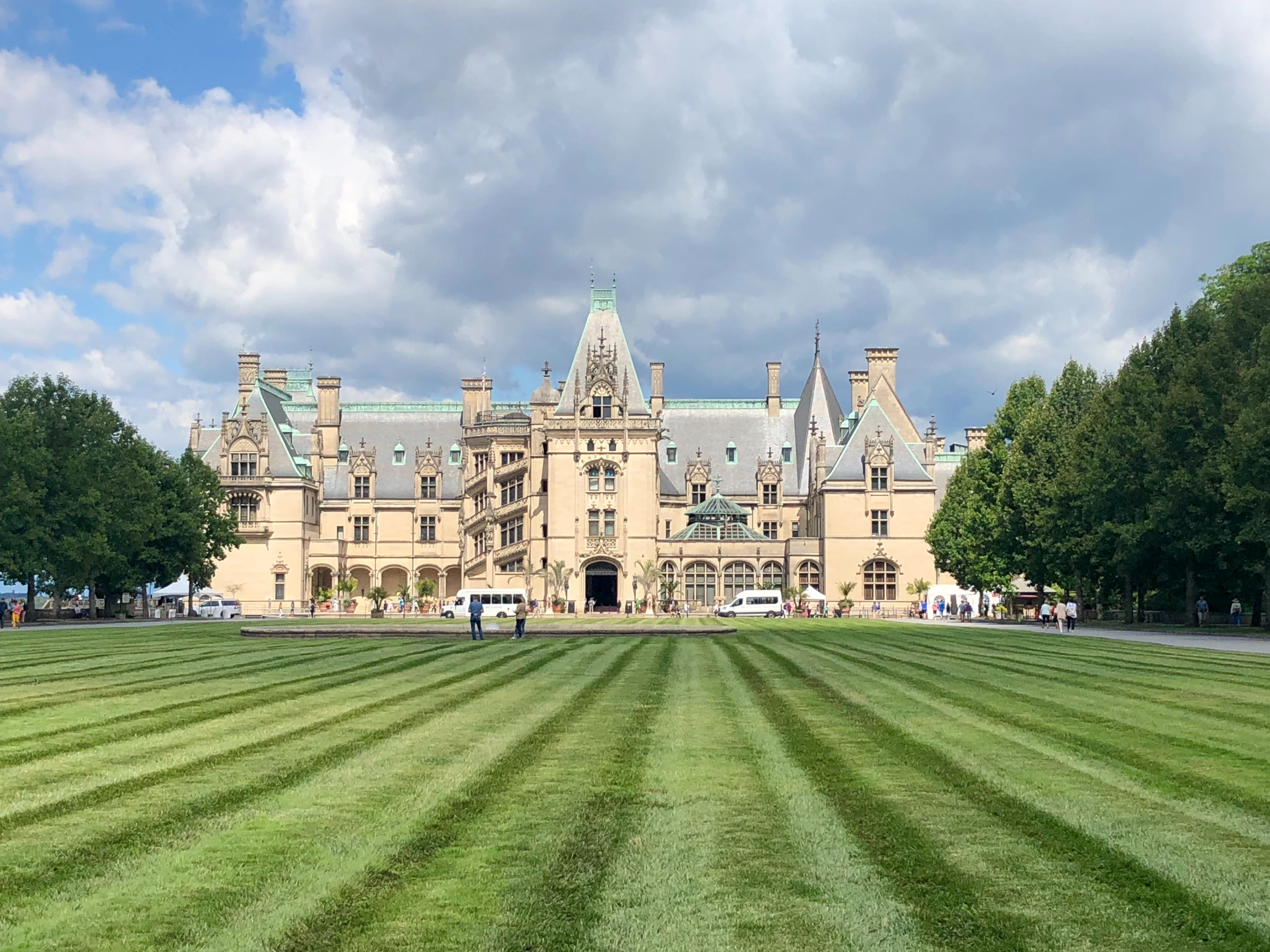 It would be a shame to miss visiting the Biltmore Estate on your solo adventure to Asheville, especially given that it's America's largest home and one of the most famous attractions in all of North Carolina.
This huge estate was built by the wealthy Vanderbilt family in the 1800s and is now open to the public. In case you were wondering, the mansion features a whopping 250 rooms, 65 fireplaces, and over 8,000 acres of gardens and grounds.
Considering you're traveling solo, you can take a self-guided tour of the mansion. These tours give you full access to many of the estate's rooms such as the family bedrooms, library, dining room, the list goes on.
You can also go outside to check out the mansion's gardens and grounds, which feature fountains, sculptures, and a rose garden.
If you're looking for a truly once-in-a-lifetime experience, you can opt for a behind-the-scenes tour of the estate, which gives you a peek into the daily lives of the Biltmore family and their staff. On top of that, you can also enjoy some wine tasting at the estate's very own winery or treat yourself to Biltmore's (very) luxurious spa.
If that's not enough, The Biltmore Estate also offers many outdoor activities such as hiking and biking trails, horseback riding, and river rafting.
Explore Asheville's Downtown
The Land of the Sky, as Asheville is affectionately nicknamed, is such a vibrant city, and the downtown area truly brings this fact to life. You'll find many shops, restaurants, art galleries, salt cave retreats, and everything in between.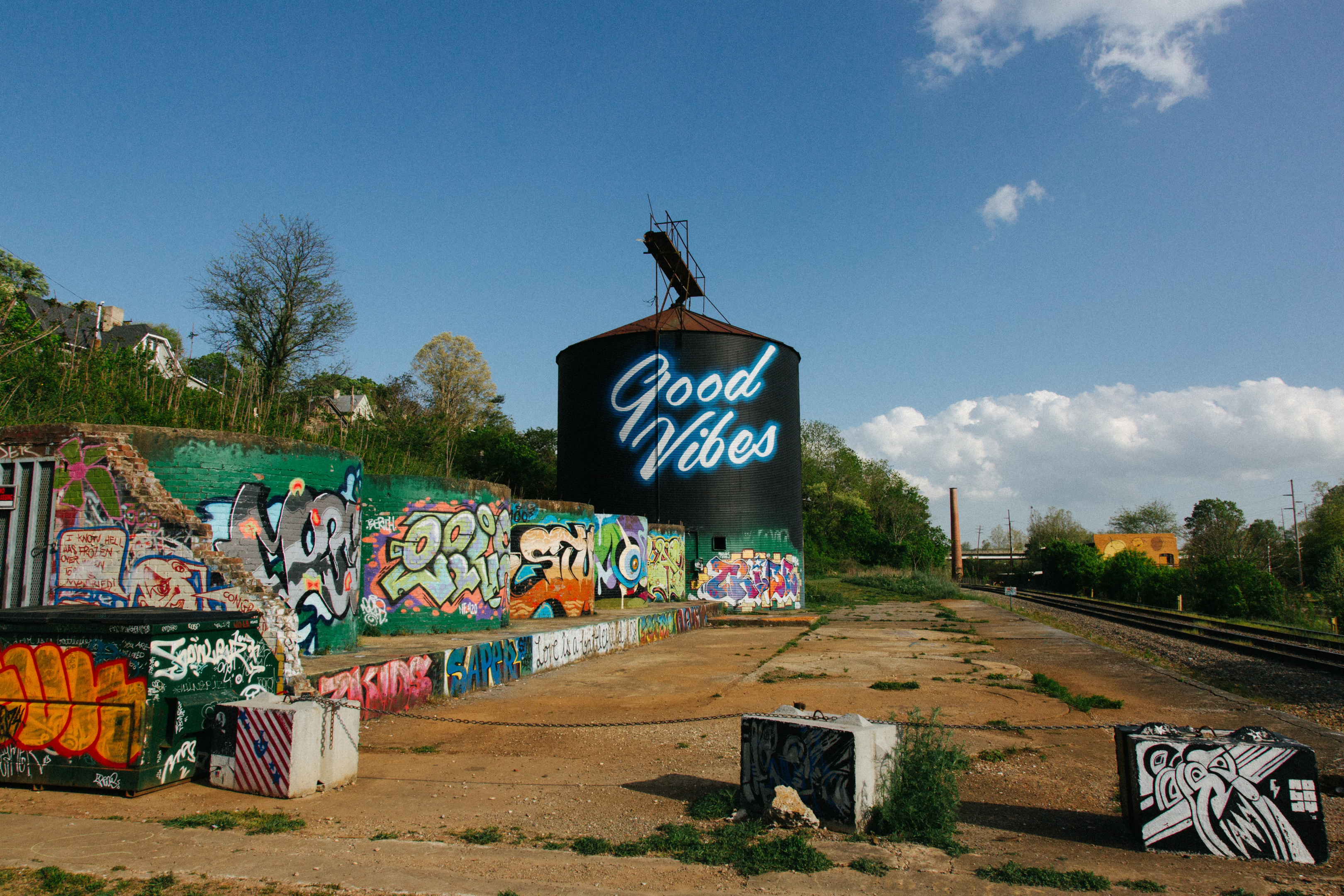 Honestly, you can have an amazing time just walking through the streets! On just about every block you'll find beautiful art murals on the building walls as well as street performances, adding to that hip and welcoming culture that Asheville has become known for.
If you're up for it, you can try taking a walking tour of downtown to learn more about the city's history and culture- and to make sure you don't miss seeing anything.
If you're needing recommendations, one of the hot spots to check out downtown is the Asheville Art Museum, which features a diverse collection of contemporary art and craft from the local Asheville area and beyond. The museum also offers a few programs and events for visitors such as workshops and lectures.
If you're into pinballs and arcade games, then you have to visit the Asheville Pinball Museum! As the name implies, the museum is filled with classic pinball and arcade games from decades ago. For just $15, you can play all pinball and arcade games for as long as you like. It's the perfect way place for a solo traveler to spend the day and meet new friends!
Another must-visit spot to stop by downtown is the Grove Arcade, a historic building that's been transformed into a modern marketplace featuring local shops, restaurants, and cafes. The Grove Arcade is a popular place to try out local digs, shop for souvenirs, or simply soak up that refreshing Asheville vibe.
This post was originally published on Wayfarewithpierre.com . To read the full guide, please visit click here.